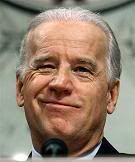 vs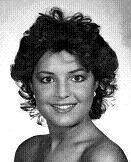 Everyone and their mom are doing presidential debate drinking games now.  But you all better remember the assholes who did it first.  THESE ASSHOLES.  Specifically, THIS ONE.  Most of those OTHER drinking games are merely articles proving that the author is witty; they aren't real drinking games.  "OH TAKE A SIP WHENEVER JOHN MCCAIN ROLLS HIS EYES. HAR HAR HAR".  I'll admit the games I devise can get a little verbose, but they're relatively easy to follow and they'll get you smashed. 
So we have Joe Biden vs. Sarah Palin.  From all accounts this looks like Tyson vs. McNeeley.  But hey, Sarah Palin has been in that weird debate camp for more than a week, so who knows.  Maybe she's mastered every single complex domestic and foreign policy issue since then.  I think the real challenge will be for Joe Biden to avoid looking like a gigantic douche.  Here's a tip, Senator Biden.  Watch the Gore/Bush debate.  The first one.  Over and over and over. 
Onto the drinkin'.  As usual, feel free to propose changes (I'm trying to cut down on the number of rules, so I've reduced the "candidate-specific" portions to just a few generalities) and my fellow writers here are free to edit as they see fit.
10/02/08 – POPEHAT VICE-PRESIDENTIAL DEBATE DRINKING GAME
Everytime a candidate dodges a question… DRINK… if the question is dodged using a copious amount of unrrelated bullshit… DRINK AGAIN AND MAKE A SARCASTIC REMARK.
If the phrase "More research needs to be done" or something related to that… DRINK
Everytime religion is mentioned in a religious context (i.e. no Islamic terrorism)… DRINK
If a candidate interrupts the person talking… DRINK
Condescending phrases like "does not understand" or "simply not accurate" used… DRINK
If Palin's recent displays of horrific stupidity are mentioned (and they shouldn't, because while her competence is certainly fair game, she should be displaying it in response to real questions, not by talking about it)… DRINK
If websites are pimped… DRINK
If any of the following terms are employed in their proper context: "media", "elite", "liberal", "socialism", "reform", "change", "maverick" or "alternate theories to evolution"… DRINK
Campaign slogans are bullshit and thus if used you must… DRINK
If they use the moderator's name in the response… DRINK
If ANY candidate complains about ANYTHING… DRINK
Last 5 posts by Derrick