Mike, you'll be interested to know that I just killed the last wisteria vine in my yard, the Elder God of vines, one so old that it obviously predates the construction of my house. One so old that it had practically become a part of the terrain. It is, conservatively estimating, fifty feet tall. It is so thick that I wasn't able to use pruning shears against it. I had to use a saw.
I'd intended to provide a photo of the vine on posting this, but my camera is apparently with my wife, who's attending some function at Duke. When she returns, I'll update.
This is where the "vine" begins.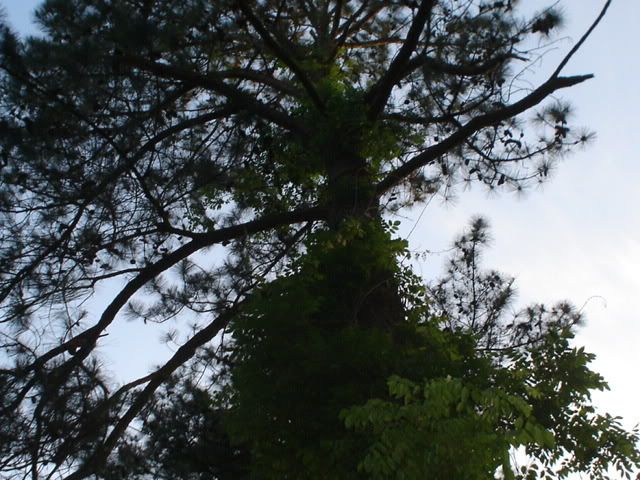 The big clump of leaves hugging the trunk in the top center is where the "vine" ends.
Last 5 posts by Patrick Non-White